India's most successful spinner Ravichandran Ashwin knows exactly how to set each batsman up, attributes his success to hardwork and passion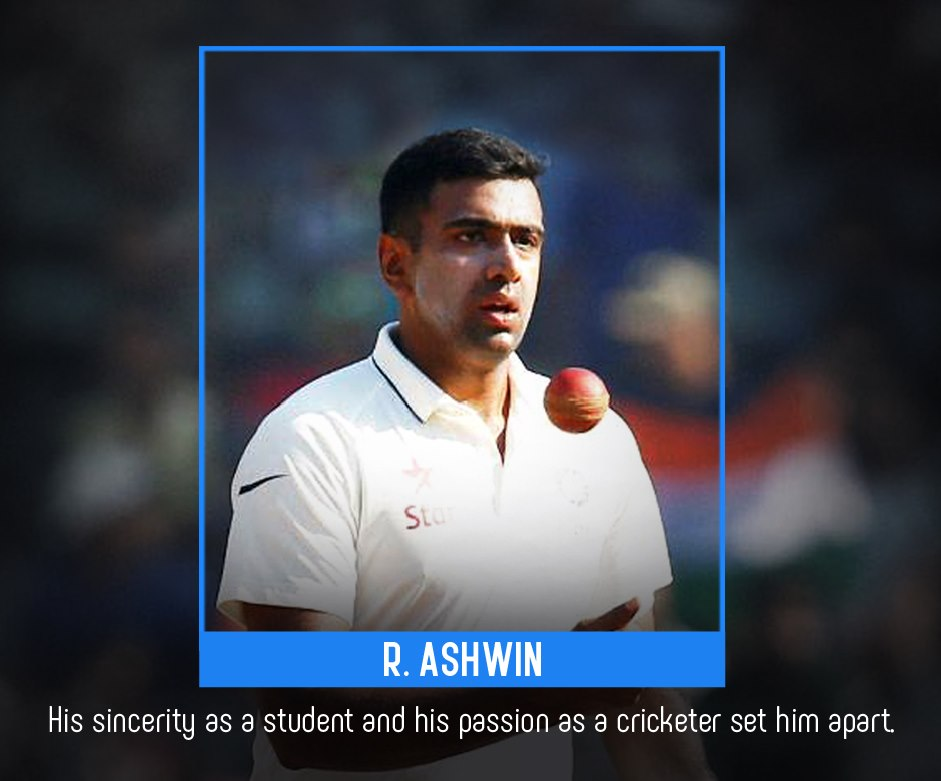 Only 33, this man has already won the coveted Arjuna Award in 2014, was the ICC Cricketer of the Year and Test Player of the year in 2016, and the CEAT International Cricketer of the Year 2016–17. And this is not even the full list.
Do you know who we are talking about?
Well, this is India's top off-spinner, Ravichandran Ashwin, whose journey to success and fame is nothing short of inspiring.
Born and brought up in Chennai, Ravichandran found his calling for cricket at a young age and was inspired by his father who played at the club level as a fast bowler.
He started as an opening batsman only to graduate further to a brilliant bowler—both medium-paced and off-spin— and finally an all-rounder.
From his debut victory with a Ranji trophy at the age of 20; to securing a solid spot at IPL in 2010 as part of Chennai Super Kings (CSK); to making a World Cup debut in 2011, Ravichandran has come a long way.
Ever-humble, he attributes his success to the support he received from his parents and his teachers.
According to Ravichandran, his career began to take a positive turn after he joined the St Bede's Anglo Indian Higher Secondary School and began training under school coaches CK Vijay and Chandra.
Later, when his career began to soar with his Ranji Trophy victory, he found more support from his faculty at SSN College of Engineering, where he was simultaneously completing his BTech in Information Technology.
Many faculty members from SSN recall how Ravichandran would perfectly balance his studies with his cricket career. The college, meanwhile extended full support to him, with scholarships, extra classes, flexible attendance etc.
He would be allowed to attend classes at least one day in a week and received help throughout to keep up with the course work. The teachers, however, never spared him the hard work, and it is this academic rigour that helped him learn essential qualities of discipline, perseverance and improvisation.
In college, he is still remembered as the boy who led SSN to many inter-university wins. But, one of the most inspiring attributes of Ravichandran was his ability to bounce back from any failure whatsoever. Every downfall was an opportunity to aim for a greater height- something that he learnt in college, amid other things.
Founded by Shiv Nadar, chairman of HCL Technologies, in 1996, SSN Institutions are striving to make a positive difference in society by imparting education to students from diverse socio-economic backgrounds.
From the curriculum to the faculty, every stakeholder is invested in not just creating bright and well-placed engineers, but future leaders.
And so, even after getting a well-paid job, Ravichandran decided to follow his passion and focus all his attention on cricket. Owing to that decision, he soon emerged to be one of the leading youth icons in the Indian cricket scene.
In 2017, playing his 45th Test, Ashwin became the fastest bowler to pick up 300 Test wickets, breaking Dennis Lillee's record, who had achieved the landmark in 48 Tests. In October 2019, in his 66th Test match, Ashwin became the joint-fastest bowler, along with Muttiah Muralitharan, to take his 350th Test wicket.
Yet amid all this, what sets him apart is his sincerity as a student and his passion and uncompromising professionalism as a cricketer.