Mehul dreamt it and did it – The story of a boy from the village of UP who made all the right decisions for himself.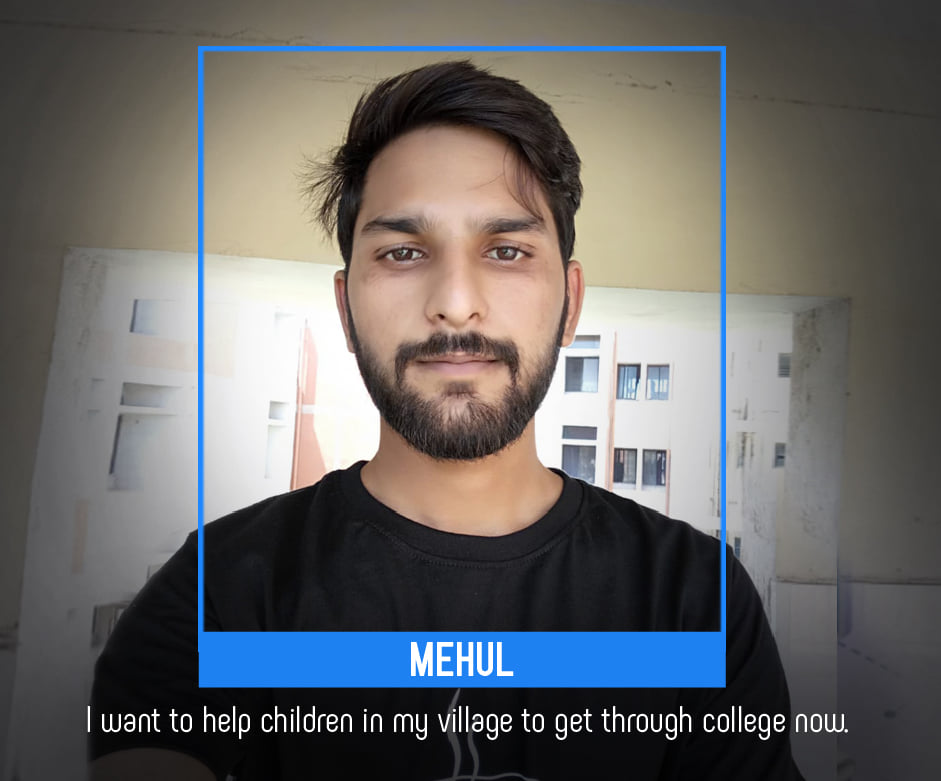 Mehul Kumar grew up in Janikalan, a small village near Meerut, Uttar Pradesh, along with six siblings.
His humble background was instrumental in shaping his personality as a soft-spoken and hard-working boy who wanted to make the best use of his education to make a difference.
And an opportunity arrived when his father encouraged him to take the entrance test to VidyaGyan.
This was 2009, and back then, VidyaGyan was a newly-established initiative. However, his father saw the promise of a better future there and with his encouragement, Mehul cracked the exam and began his transformational journey.
VidyaGyan, an initiative of the Shiv Nadar Foundation, is a platform to identify and nurture gifted students from economically challenged backgrounds by providing the best possible education.
A simple boy who hardly knew anything about career prospects in engineering was then surrounded by a batch of motivated young minds. For him, everything was new and exciting.
Slowly and steadily, with the support of his teachers, the quiet boy began to gain confidence, expanding the boundaries of aspirations.
One of the most memorable experiences of his journey was when he was selected from a pool of over 200 bright students, to travel to the USA for the Lehigh Summer Program on Global Entrepreneurship, in August 2014.
The trip was both an academically enriching experience, and an exposure to the real world.
All of these experiences together helped him gain admission to the prestigious National Institute of Technology. Today, as a proud third-year student, he is also exploring other options so that his career can give him both job satisfaction and financial success.
There is no doubt that Mehul is an exemplary student, but what sets him apart from others, is the importance he gives to values and principles, some of which resonate with those of the Shiv Nadar Foundation.
With an idea to give back to society through education, Mehul concludes, "I am going to help selected bright children from rural areas complete their higher education. It is my dream."