Not cracking IIT entrance exam is the best thing that happened to him.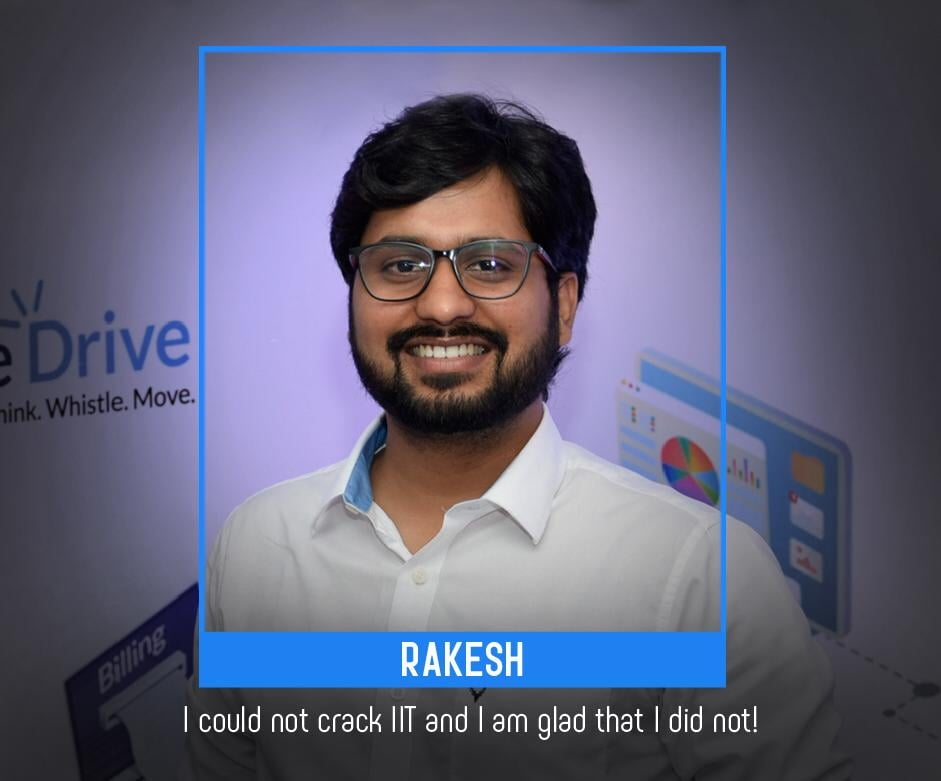 Many youngsters in India dream of entering the hallowed walls of an IIT and Rakesh Munnanooru was one among them.
Consequently, after completing Class 10, the resident of Telangana's Karimnagar, moved to Hyderabad to enrol in an IIT training programme.
"I was always a good student, with a keen interest in Mathematics and Physics, so the desire to study in an IIT came naturally to me. I prepared hard and gave my best for the exam," he recalls.
Despite his efforts, he could not crack the entrance exams that year. Although upset, Rakesh was not yet ready to give up. He decided to join another IIT coaching centre and try again.
But, while choosing to give up another year for IIT and pursuing engineering for the love of it, he found an alternate path⁠—Shiv Nadar University.
"From the curriculum to its approach, SNU was fresh and full of promise. Also, I wanted to be in a bigger space with more opportunities. With its interdisciplinary outlook and university status, SNU came up as the best option. So, I gave my best shot at its entrance and got through," mentions Rakesh, who joined SNU, Greater Noida in 2011, as one of the few students to get full scholarship in the founding batch.
With the scholarship in place, all his tuition fees had been waived off.
SNU is not just another educational institute striving to create high-quality education. It is also motivated to empower individuals and communities through a legacy of students who make the best use of their potential in a liberal atmosphere.
Founded in 2011 by the Shiv Nadar Foundation in Greater Noida, Uttar Pradesh, SNU is a comprehensive, multidisciplinary, research-focused, and student-centric University offering a full range of academic programs at the undergraduate, postgraduate and doctoral level. With an emphasis on discovery, innovation and social relevance of education, SNU is not just shaping brilliant academicians but future leaders.
Talking about his academic journey at SNU, Rakesh states, "The multidisciplinary approach towards education was fascinating for me. I did courses in English, Economics and Management, and while it was hectic, this experience prepared me for the real world. Besides, the freedom and encouragement to explore other areas of knowledge helped me in the long run, especially when I decided to start my venture."
Today, the 25-year-old runs a Hyderabad-based end-to-end employee transportation solutions company WhistleDrive.
With over a lakh trips a day that transport more than 25,000 employees, the startup serves 32 corporates across Hyderabad, Bengaluru and Chennai, and is planning to expand further to Pune in the next six months.
As a successful entrepreneur and inspirational alumnus of SNU, Rakesh looks back at his journey as a reminder that often failures and shortcomings pave the path to a successful future.
"In my 2nd year, I had failed in two subjects, which put my scholarship under threat. This was a big hit for me, but instead of being bogged down, I managed to get my scores back up with the help of SNU's supporting faculty, and finally scored well to make up for the loss. SNU gave me another chance to prove myself, and that in a way, shaped the person I am today," he concludes proudly.