The journey from being an average performer to a Scholar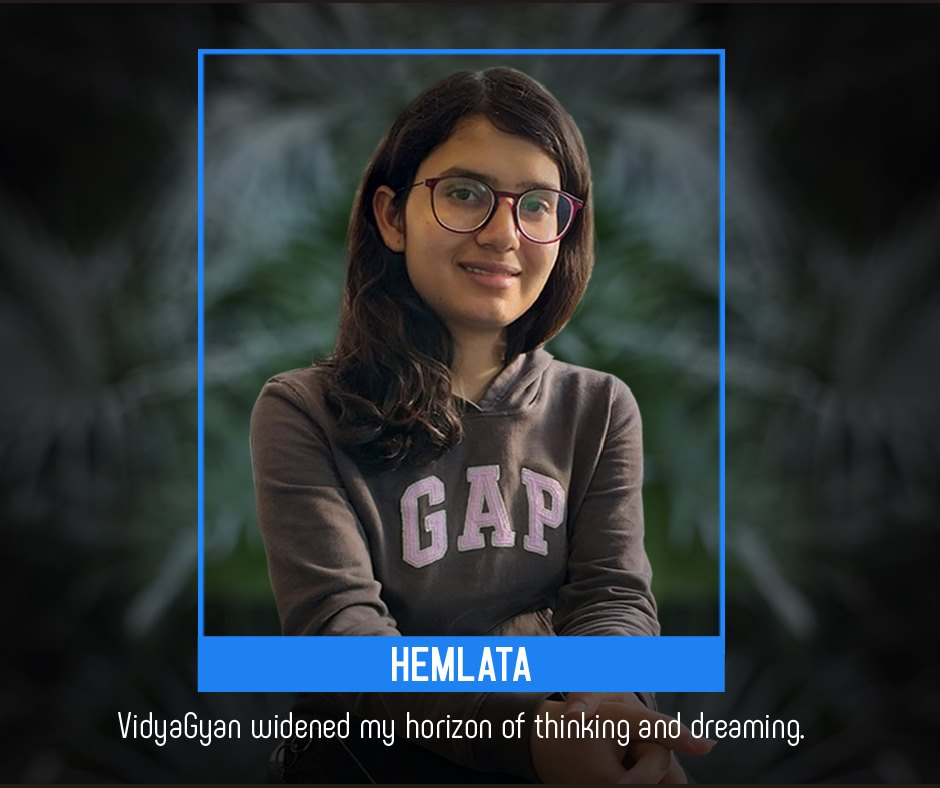 "I had big dreams, but never realised that the reality would turn out to be much bigger and better!" says Hemlata Sharma, recalling her journey.
Hemlata was born in Uchagaon, a remote village in Uttar Pradesh. Growing up in a big family that was single-handedly supported by her father, a farmer, she believed that being able to study in a government school was a privilege.
If not for some positive changes in her life, she would have studied in the school till Class 8, moved to the nearest town to finish Class 12, and would have been married off like many in the area.
But Hemlata was different. She was determined to take the road less travelled.
"I was an average student. There was a time back in Class 5 when I was falling back with regards to my studies and needed extra help – especially for Math and English. But my family's financial condition was such that we couldn't afford tuition. It was at that time when my teachers came forward to help me, and thanks to their support and my hard work, I got better. Recognising my potential, my teachers pushed me to work harder."
The headmaster of her school was impressed with her and filled in the application for VidyaGyan on Hemlata's behalf.
An initiative by the Shiv Nadar Foundation, VidyaGyan is a platform to identify and nurture gifted students from economically challenged backgrounds by providing them with the best possible education.
Hemlata turned out to be one of the few who were selected for the programme.
"I believe VidyaGyan is the best thing that could've happened to me, in the right way, at the right time. Not just education. The programme shaped me to become more confident and independent, while also encouraging me to delve deeper to identify where I truly wanted to take my life. Somehow, not just the ambit of my world increased by the exposure they provided, but they also taught me to dream big!" she says.
From mentoring, supporting, to inspiring, Shiv Nadar Foundation's VidyaGyan became Hemlata's window to the outside world. After seven long years of hard work, she was academically at par with the other urban students who had an early exposure to high-quality education.
Owing to this, she was selected to be a United States-India Education Foundation (USIEF) scholar in Class 11, after undergoing a rigorous test and interview procedure.
"Being my true self helped me sail through the interviews. It was at that time when I decided to work towards being the best version of myself, no matter what," she says.
Her academic diligence and confidence eventually pushed Hemlata to score well in her SAT as well as her board exams. Eventually, she was awarded a full scholarship to study Computer Science at Bryn Mawr College, USA.
"When I first came here, I was nervous. But with time and this place has given me a lot more than I had imagined. I realised that if you honestly strive for your dreams, someone somewhere will help you fulfil them. I want to do my bit to fulfil the dreams of others in the future, especially of the women and girls of my village and many more," she concludes.
VidyaGyan is a residential academy for high achievers from economically backward sections. Established in 2009 by the Shiv Nadar Foundation, it was one of India's first rural leadership academies that focused on transforming meritorious and underprivileged students of Uttar Pradesh. Every year, out of almost 2.5 lakh applications, only a few secure a chance to study at this institute that spreads across the 75 districts of the state. Currently, they have more than 1,800 students. From Class VI till Class XII, the VidyaGyan teachers carve out the best version of their students by motivating them to use their full potential.