The Shiv Nadar Foundation's SNIoE Held A Photothon Contest To Encourage Artists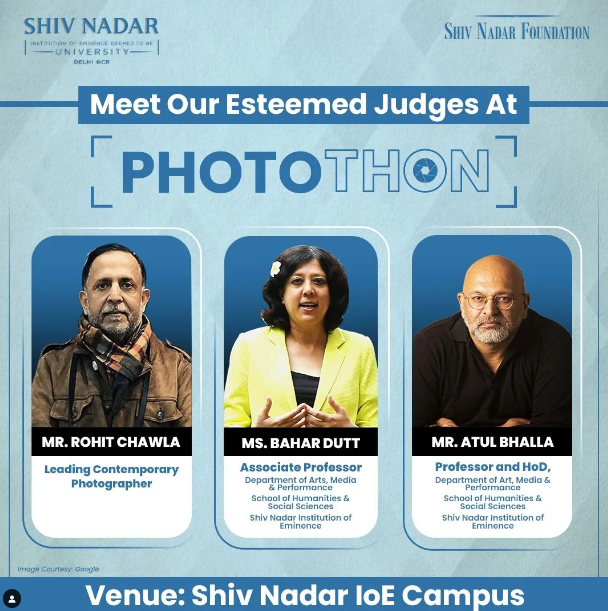 The Shiv Nadar Foundation serves as a catalyst for change, driving transformational initiatives that have a profound impact on children from marginalized communities and the nation as a whole. With a steadfast commitment to creating future leaders, the foundation has played a pivotal role in shaping countless lives and empowering individuals to reach their full potential.
At the heart of the foundation's mission is its unwavering belief in the power of education. Through various initiatives, it strives to bridge the gap in educational opportunities and provide access to quality education for children from underprivileged backgrounds. By providing scholarships, mentorship programs, and career guidance, the foundation ensures that students from underserved communities have the necessary support to succeed in their chosen fields, empowering them to break free from the cycle of poverty and become leaders who can drive positive change in their communities.
The foundation's commitment to inclusivity and social impact is reflected in its various outreach programs, which focus on healthcare, art, and culture, as well as a sustainable rural development program. By addressing the multifaceted needs of at-risk communities, the foundation contributes to the overall development and progress of the nation.
Another philanthropic initiative of the foundation is the Shiv Nadar Institution of Eminence (SNIoE), a hub of innovation and excellence. The institution nurtures young minds and equips them with the skills and knowledge needed to address complex societal challenges. The university's interdisciplinary approach fosters holistic development and encourages critical thinking, creating a new generation of leaders and change-makers.
Furthermore, the university recently held a photothon contest that aimed to champion artists and celebrate their talent. Open to amateurs and professionals alike, the contest provided exciting rewards and showcased the community of visual fine artists who shared values of storytelling, creativity, and passion-driven photography.
The winners of Photothon 2023 displayed exceptional talent and creativity. These include Ishika Trehan, B.Sc. Psychology from Christ University, Delhi-NCR; Aryan Das, BA English from the Shiv Nadar Institution of Eminence; and Chayank Racharia, B.Tech ECE from the Shiv Nadar Institution of Eminence.
Through such engaging initiatives and unwavering dedication to education and social empowerment, the foundation for children creates a transformative impact. It continues to nurture the potential of children from marginalized communities by instilling in them the values of leadership and excellence.