How to help the world and earn a living.
Social Entrepreneurship is an interesting subject and an increasingly popular career option. Its underlying principles, of professionalism and sustainability, have strongly influenced the Shiv Nadar Foundation. In 'Social Entrepreneurship: The Basics', we introduce readers to this concept through a series of six articles. Together, they are designed to be a 'starter kit' for those interested in the field.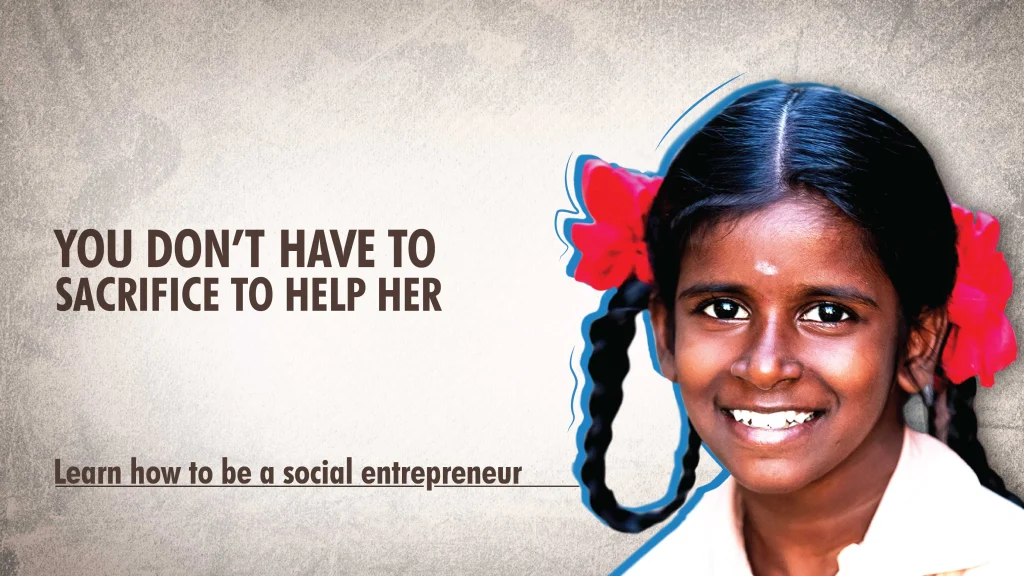 Both in India and abroad, more and more people are choosing social entrepreneurship as a career option. Some are fresh out of college. Some make mid-career shifts from corporate life. Some have dedicated their entire lives to it. They are united by a common objective. To make the world a better place, and to do so in a sustainable way.
What is social entrepreneurship? There is no exact definition. Essentially, it is the use of professional business techniques to achieve a positive social purpose. Most models require some kind of revenue to sustain themselves. Some go beyond sustainability to the generation of profit. A good example is Amul. It was founded over seventy years ago, long before anyone thought of the term 'social entrepreneurship'. It was started with the support of Sardar Vallabbhai Patel. Morarji Desai, who later became Prime Minister, was sent to educate and organize the farmers. Today, Amul supplies close to 5 lakh litres of milk and milk products every day. It is jointly owned by over 3.6 million farmers. Given an average family size in India of 4.5, this means that Amul is improving the lives of over 15 million people – well over 1% of India's total population. It has achieved this by becoming a market intermediary – it helps connect the producer with the customer. Its primary goal is to improve the lives of the producers, by giving them economic strength and security.
Market intervention is just one of the many ways in which a social enterprise can function. As the example of Amul and others like Fab India show, this is a very effective method in India, where producers are often weak and divided, and have no way to reach markets. Stakeholders and managers of these enterprises are paid professional salaries, and live comfortably, while working hard to help society.
Another example of social enterprise is microfinance. Grameen Bank of Bangladesh is a pioneer in this area. Grameen Bank evolved a simple formula for success. All banks operate on very thin margins. Even half a percentage point can make all the difference between profits and losses. We all know the kind of damage NPAs or non-performing assets can do to a bank. The key factor in the Grameen Bank success story is this. Its customers, the poorest of the poor, almost always return the money. As a result, Grameen Bank defaults are very low, and even after charging a very reasonable interest rate, its profits are so huge that it was able to set up the biggest telecom service provider in Bangladesh – Grameen Phone – with profits generated from the bank.
These are just two types of social enterprises. There are many others. Does it require a lot of money to start one? It depends on the nature of the enterprise. But most social enterprises can start small, and need very small amounts of capital. If the model is good, the community supports it, and it is implemented professionally, it usually scales up quite rapidly.
This article is part of the series 'Social Entrepreneurship: The Basics'. In future articles in this series, we will look at different types of social enterprises and how to raise funds for it, how to start a new one, how India's youth is embracing them, with inspirational and informative case studies.