Excellent academic support at school helps Shaily keep her dreams alive and secure her future concurrently…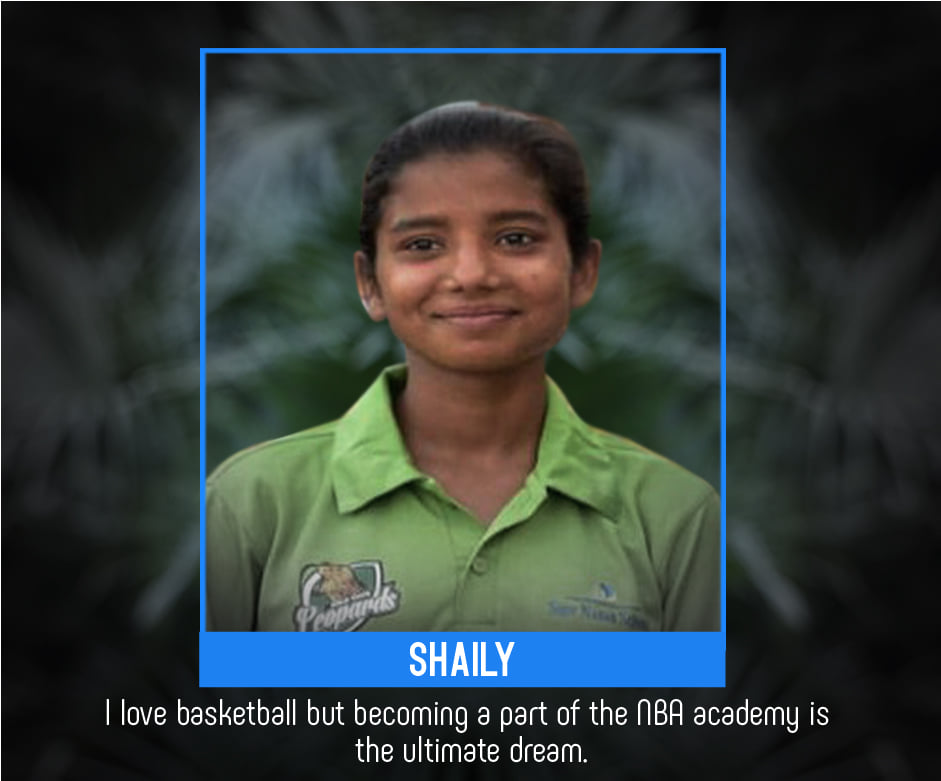 A 12-year-old Shaily Upadhyay playfully dribbled a basketball, swiftly moving it under her legs, spinning, skipping and making her way through a crowd of confused friends at school. Aiming to tease them, she pretended to stumble, only to leap and dunk the ball into the basket.
While she was busy acing her game, little did she know that the cogs of her destiny turned when the coach noticed her talent. He wasted no time in enrolling her in Dribble Academy's Gheja Village Project for underprivileged children.
It was with this love and passion for the sport that she was eventually able to impress the coaches of Shiv Nadar School (SNS) who saw her play at the Dribble Academy. They gave her a full scholarship and admission to SNS.
But, when she joined SNS in Class 8, Shaily's academic efficiency was equivalent to a Class 3 student. Though always ahead in sports, Shaily lagged behind in academics.
But she was ready to give it her best. With unwavering concentration and support of her teachers at school, she eventually improved her academic performance.
"The most important moment in my life was when I joined this school. Because I could keep playing basketball and excel at it, and they supported me so much. Especially the teachers – not just the sports teachers – everyone," she says.
Meanwhile, her basketball skills continued to flourish. She had begun playing for the Under-14 district team, and with more encouragement from her school, she also got selected in the UP state-team.
As is for most young sports-people, managing studies and sports can be testing. Shaily too had to miss a number of classes for the practice sessions and that would've once again adversely affected her studies.
Thankfully, SNS' remedial classes came to her rescue.
Owing to their support, she has brought several laurels to her school, including the Most Valuable Player at a prestigious all-India inter-school tournament in Woodstock, Mussoorie.
While her love for basketball is undisputed, the young girl understands the value of education and has been trying her best to do both. With the help of her teachers and her inspiration, Raspreet Sidhu, member of the Indian basketball team and head of sports at SNS, Shaily is moving ahead, every single day.
We hope the very best for this inspiring young sportswoman!