The engineer who chose the unconventional path of sound recording and design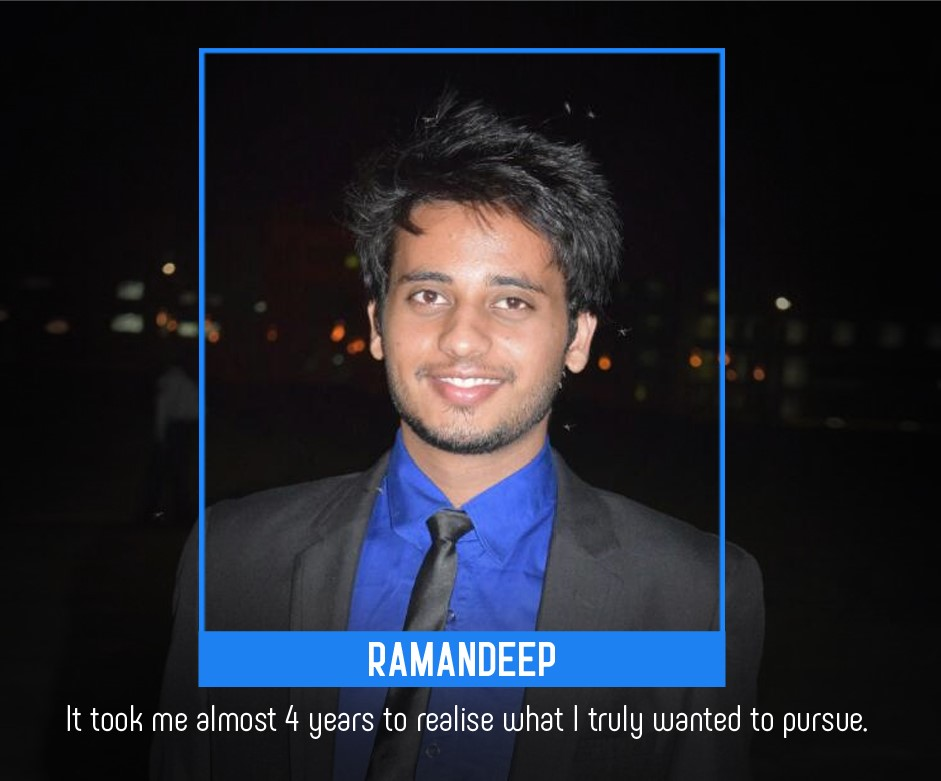 Fresh out of school, Ramandeep Malhotra was, like many of his age, clueless about the next step. He allowed his parents to decide the best option for him and that is how he ended up pursuing engineering.
His fours years of Mechanical Engineering at the Shiv Nadar University (SNU), were not really a struggle. Surprisingly for him, it was where he found his true calling – Sound Design.
SNU is not just another educational institute striving to create high-quality education. It is also motivated to empower individuals and communities through a legacy of students who make the best use of their potential in a liberal atmosphere.
"I was in the first batch when I joined SNU in 2011. I didn't have much to expect. My parents selected this institute based on its goodwill. But, everything was so new. The application of an interdisciplinary approach to conventional engineering education was still seeping in, as many faculty members were from traditional engineering backgrounds. It was like, we all were learning at the same time, and that was indeed a great experience," says 26-year-old Ramandeep, who grew up in Delhi.
Founded in 2011 by the Shiv Nadar Foundation, SNU's School of Engineering aims to provide a comprehensive, multidisciplinary, research-focused, and student-centric platform offering a full range of academic programs at the undergraduate, and postgraduate level. With an emphasis on discovery, innovation and social relevance of education, it is not just shaping brilliant academicians but future leaders.
It was around the second year of college when Ramandeep slowly began to explore this new method of education. Although the intention was to earn more credits, his tryst with the communication courses, helped pave the way for the future.
"Although I wasn't really going to follow communications studies, it formed a good base and opened my mind up to more possibilities. Exactly two years later, in my 4th year, I decided to take up a course on sound sense. Luckily, it was being conducted by faculty from the Film and Television Institute of India (FTII) and for the first time, I began to feel like I was going somewhere," he adds.
After graduating in 2015, Ramandeep applied for a postgraduate diploma in Sound Recording and Design at FTII, with the help and guidance from his professor at SNU. After preparing for 3 months, he finally cracked the entrance exam and made it to the premier filmmaking school.
"Everyday is new learning for me here, but all of that would not have been possible without SNU. It was my start, they helped create the platform for their students to flourish and that's precious. Although the idea of a multidisciplinary approach was a new thing at the time, it has further expanded over the years. And having that opportunity and support from the faculty to help expand one's academic horizon was rare and extremely instrumental in shaping the person I am today," he adds.
Now aspiring to make a career in the music industry, Ramandeep is working hard to complete his Masters. We wish him all the best!