Unsure about the path ahead, Ishan discovered himself by rebelling his own fears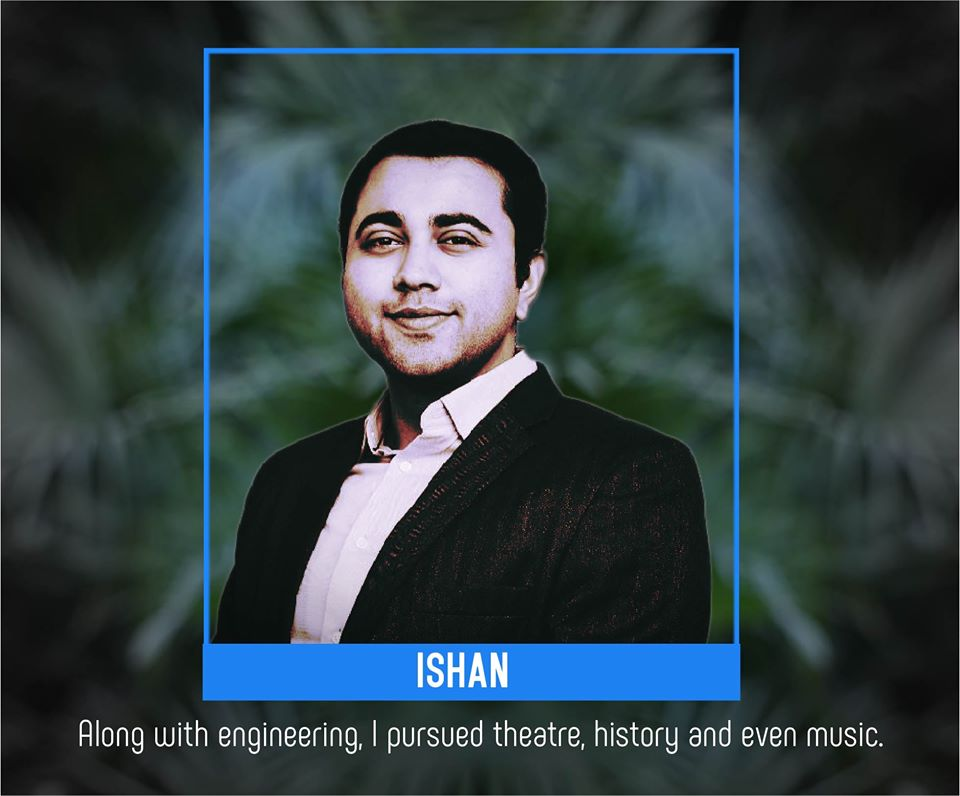 Ishan Gupta had always been a straight-A student, but when the time came to pursue a degree, he realised that he was yet to discover his true passion.
While he wanted to pursue humanities, society and his parents persuaded him otherwise. Eventually, he enrolled for a degree in mechanical engineering at the Shiv Nadar University (SNU).
Little did he know that this University would help him carve his way out and open many doors to success.
"Initially, I was extremely intimidated by my classmates⁠—they were not only focused on engineering but were also writing and publishing research papers, while I was still figuring out my goals. Eventually, I realised that they were so good at it because they loved it and had found their goal. On the contrary, I was still on the quest," says Ishan.
SNU gave Ishan the right space and freedom to explore his purpose. Despite being in an engineering college, Ishan says that the institute would strongly emphasize on extracurricular activities.
Shiv Nadar University, an interdisciplinary research university founded by the Shiv Nadar Foundation, is not just another educational institute striving to create high-quality education but is also motivated to empower individuals and communities through a legacy of students who make the best use of their potential, in a liberal atmosphere.
"Alongside the mandatory core curriculum course, SNU provides a wide range of electives that students can opt for, in addition to their majors. These electives allowed me to venture into humanities, as I took English literature as my minor. Additionally, I pursued theatre, history and even music. SNU allowed me to balance engineering along with the subjects I felt passionate about. That's rare and special," adds Ishan, who also founded Synergy, the college's first Acapella group, which won every single inter-college cultural competition, beating IIT Delhi and BITS Pilani for almost three consecutive years.
He continued to maintain a balance while doing all that he loved and all that he was required to. And it was this interdisciplinary approach that eventually led him to find a career in Public Policy.
"While engineering helped me to shape my mind quantitatively, humanities gave me the much needed qualitative perspective for a holistic approach. Engineering, as a discipline in isolation, would not have allowed me to get the bigger perspective. SNU supported me every step of the way. Even the placement committee understood my reluctance of working in a core engineering company and instead opened doors to the CSR divisions of companies," says Ishan.
After working for a year in a strategy-making role, he quit in January 2019, to join the Indian School of Public Policy for a masters programme.
The Shiv Nadar Foundation was started by Shiv Nadar, the Founder and Chairman of HCL Enterprise in 1994 with an aim to bridge the socio-economic gap in society, by empowering individuals. Since then, the foundation has touched thousands of lives for good!
Having actualised Shiv Nadar Foundation's principle of using education as a tool of social change, Ishan is one of the many pathmakers, who are creating a positive legacy for the institute.