Exemplary commitment, hard work, and inborn intelligence become Shobana's treasure for success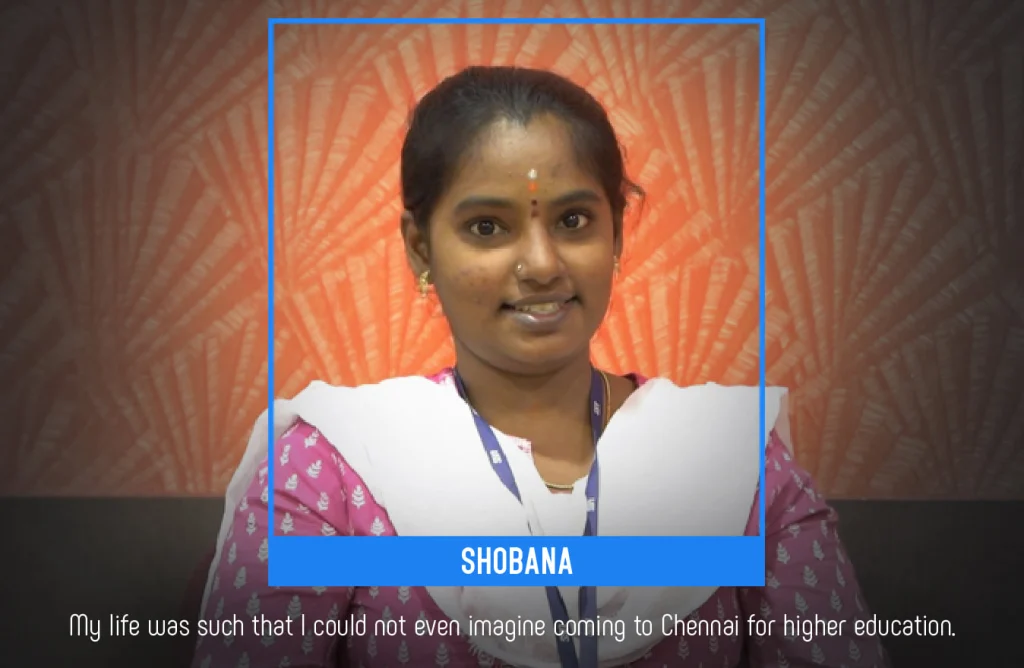 "I was always a good student who wanted to make something of her life. I had goals. But considering my surroundings, those goals seemed more like unachievable dreams," says a young woman who hails from the remote village of Manampathi, in Tamil Nadu.
Such a girl, who once was hesitant to dream big, is now living those big dreams, as the first engineer and female professional in the family!
Here's how it happened.
A confident young woman of 21, Shobana Purushothaman is an epitome of inspiration. Daughter of the village rice mill's accountant, Shobana's journey to becoming an associate civil engineer at Dow Chemicals has motivated just not her sister, but many others in her village. All of them now believe they can rise above adversities and better their lives through hard work and persistence.
According to Shobana, her life changed only after Class 12, when she bagged the 'Rural Scholarship' awarded by SSN College of Engineering in 2015.
In Class 12 state exams, she has secured 3rd rank across the entire Kanchipuram district. Owing to her academic excellence, she was one of the 25 students selected to get the SSN scholarship.
This covered all her tuition fees, accommodation and meals for the next four years of engineering at SSN.
Founded in 1996 by Shiv Nadar, chairman of HCL Technologies, SSN College of Engineering is striving to revolutionise education, by introducing and encouraging interdisciplinary endeavours and leadership qualities among its students.
"My village is 65 kilometres away from Chennai. So I had to get accommodation at the college. It was a completely new world for me. It was a dream come true to be able to study engineering. I was intimidated in the beginning, as most students there came from urban backgrounds. Their outlook, the way they carried themselves, their confidence awed me. But, thanks to SSN and its 20-day training session before classes began, I coped.
Being from village schools, we were lagging a little behind in terms of understanding technical terms and English language comprehension and speech in general. The training helped us overcome all that," adds Shobana.
With her hard work and commitment, she soon became one of the most sought out students in her batch. She would efficiently balance her education alongside social work like rural development efforts, blood donations, cleanliness drives, etc.
"I am what I am because of my college. At SSN, you could knock on any teacher's door at any time for a genuine doubt in studies. They genuinely wanted us to do well in our studies and eventually our careers. That is indeed special," she adds.
Now working as a hardware discipline engineer at Dow Chemicals, Shobana hopes to one day specialise in environmental engineering.
She says her transformation and SSN's principles have taught her to treat education as a tool of development- something that can be shared to bring about positive change in society.
And, so as a graduate of SSN, she wants to use this specialisation to create a substantial impact.
"Years ago, I was a different person. A timid girl scared to dream. But, thanks to SSN and the amazing faculty, I have transformed into a bold and confident individual. There was a time when I would be scared even to introduce myself in English, and now look at me, I'm even speaking to you in English!" the young leader says, smiling proudly.