SNF's VidyaGyan Initiative Recognized With The 'Children's Champion Award'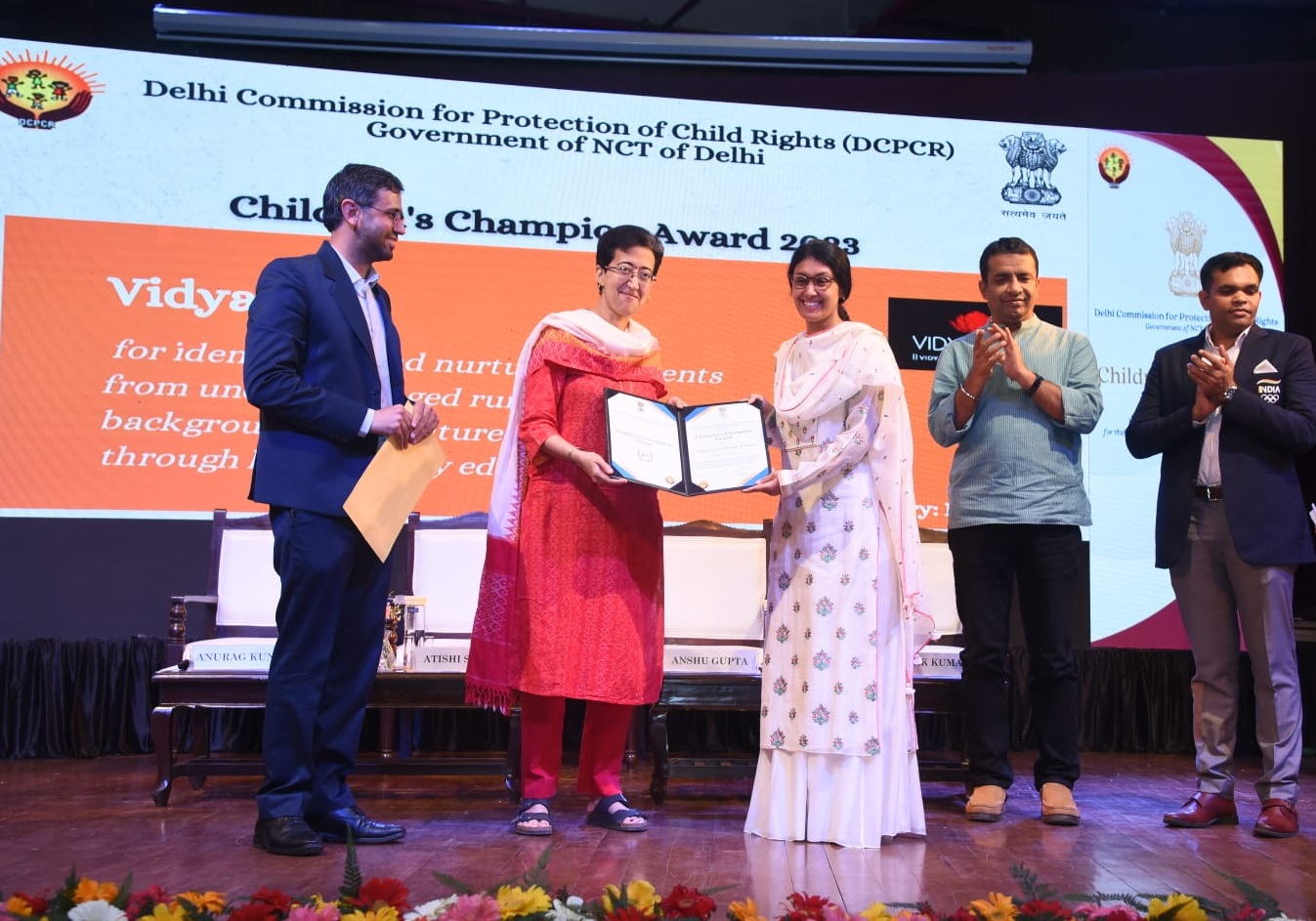 One of the most successful initiatives of the Shiv Nadar Foundation is VidyaGyan, a program that provides free education to students from rural areas. The program aims to empower deserving students with the necessary knowledge and skills to become leaders and change-makers in their communities.
VidyaGyan was started in 2009 with the ethos of making every effort to support education since it is and always will be the most effective tool for bringing about personal and societal transformation. The initiative is structured to provide free education, including boarding, lodging, and textbooks, to students from rural areas who are selected through a rigorous selection process. With two campuses in Uttar Pradesh, VidyaGyan caters to students from grades 6 to 12.
The program has been a huge success and has produced several achievers who have gone on to become successful professionals in various fields. This has also helped in creating awareness about the importance of education among the marginalized communities in Uttar Pradesh.
VidyaGyan Leadership Academy has recently received the prestigious 'Children's Champion Award' under the Education category from the Delhi Commission for Protection of Child Rights (DCPCR) for its outstanding work in identifying and nurturing students from rural backgrounds into future leaders through high-quality education. The award recognizes VidyaGyan's efforts in helping children realize their potential. The program has not only helped in providing education to these students but has also helped in improving their living standards and overall quality of life.
Apart from VidyaGyan, the Foundation in India has several other initiatives that focus on education, including the Shiv Nadar Institution of Eminence, Delhi-NCR, the Shiv Nadar University, Chennai, the SSN Institutions, and the Shiv Nadar School. These initiatives aim to bridge the socio-economic divide in the country and improve the overall development of the nation.
In conclusion, the Shiv Nadar Foundation and its initiatives, especially VidyaGyan, have been instrumental in providing digital transformation in education at an early age and empower numerous students across the nation. The recent award received by VidyaGyan is a testament to its outstanding work in this field and is sure to inspire more such initiatives in the future.