Inspired by the founding vision, Kirithigaa discovered her passion for education at SNU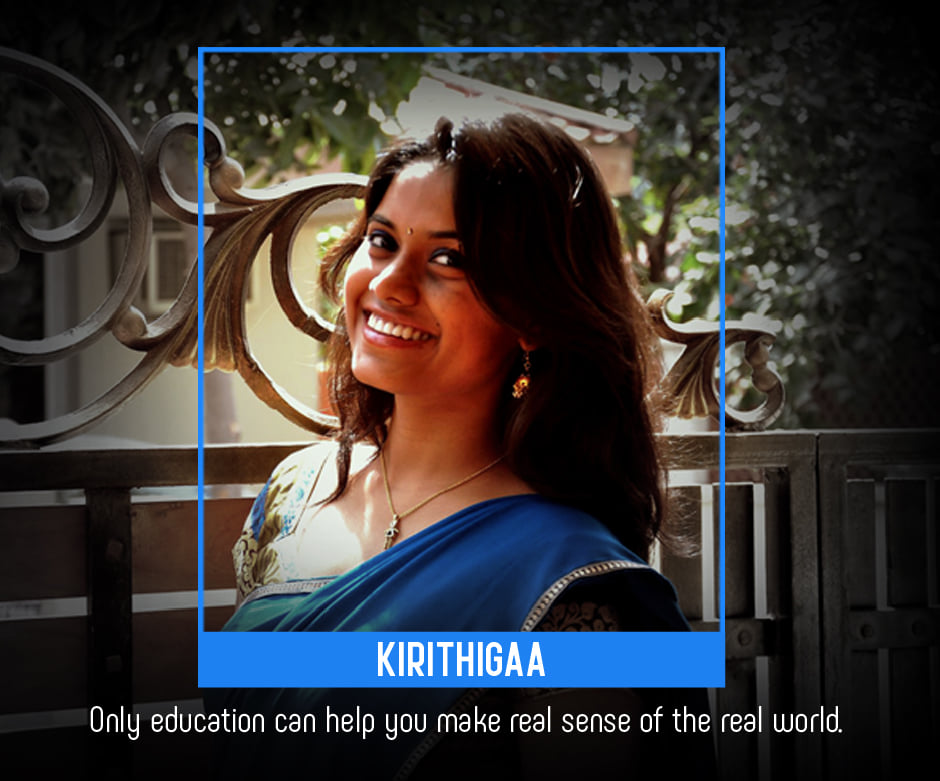 The daughter of a former naval officer, Kirithigaa K has travelled and lived across the length and breadth of the country.
In 2011, the young nomad became one of the first students to enroll in the founding batch of BTech, at the newly-established Shiv Nadar University.
"I was attracted to its founding vision and loved the idea of studying there. It inspired me," she says. The next four years shaped the person she is today⁠—a crusader of equal opportunity and education for all.
Founded in 2011, in Greater Noida, Uttar Pradesh, SNU is a comprehensive, multidisciplinary, research-focused, and student-centric University offering a full range of academic programs at the undergraduate, postgraduate and doctoral level.
With an emphasis on discovery, innovation and social relevance of education, SNU is not just another educational institute striving to create high-quality education. It is also motivated to empower individuals and communities through a legacy of students who make the best use of their potential in a liberal atmosphere.
As a program manager at the Central Square Foundation, Kirithigaa is currently working on a project that aims to reform the education scenario in Bihar.
Elaborating on her experience at the institute, she adds that the university groomed and helped her be a better person. It gave her both consciousness about one's social responsibilities and the ability to find sustainable solutions to problems. She dreams of making a lasting positive impact on the education system of the country.
Education is the bedrock of any democracy and Kirithigaa is making every effort to contribute to its genuine progress.
With more students, especially from rural areas, having access to education, the focus of her project is now to help provide quality education.
Through various technological interventions, teacher training and professional administrative support, she hopes to make her dream come true.
This SNU alumni and a young leader, living by the principles of Shiv Nadar Foundation, believes in giving back to society through education, because- "It is only education that will help your child make real sense of the world."