Ek choti si aasha: Karan Vaish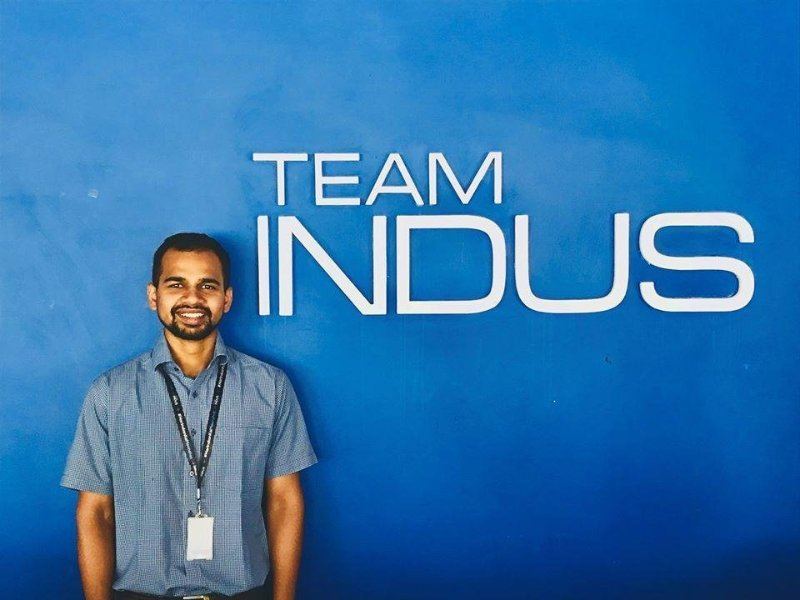 Karan Vaish is the lead systems engineer for Lunar Rover – ECA or Ek Choti Si Asha. Vaish is a part of TeamIndus, India's only – albeit last minute – entry to Google Lunar Xprize.
TeamIndus is India's first private aerospace startup whose journey started in 2007 when Google announced its Lunar Xprize which focused mainly on low cost methods of space exploration. The deadline to register for the same was December 31, 2010. When a group of enthusiasts realized that no Indian team had registered for the mission by the last date, they registered themselves. The only problem was that they knew nothing about aerospace engineering.
The newly formed team with a mission to land on the moon needed an office, for which they found a garage. Their next step was to Google "how to build a moon rover".
Luckily for this garage space bootstrapped company, their first employee joined them in 2012, an IIT alumnus, who gave them some direction. In the same year, they built the very first design of their moon rover – ECA. By 2013, the team had started to build some inspiration after they moved their base to the National Aerospace Laboratories, Bangalore.
A year later, after a panel of ISRO officials completely ripped their Preliminary Design Review of the spacecraft apart, they helped them re-design the entire model in just 90 days. The hard work and determination paid off when TeamIndus won the milestone prize of $1 million from Google after the testing of the spacecraft landing. It was the biggest morale boost for the team.
After the big win, a few retired ISRO experts decided to join the team officially.
Reaching the moon, literally, has been Vaish's lifelong dream. Vaish wished to inspire the audience to dream big at his TEDxShivNadarUniversity talk. He dreamed of reaching the moon, and he was now only one step away from living his dream. TeamIndus founders had nothing when they built the startup, their courage got them to where they are now. Vaish dared the audience to dream and to live it. He dared the audience to live their moonshot.
This project started off as Indus's moonshot that would take a lot of passion, perseverance and honesty to achieve. But in the last 7 years of their incorporation, they have managed to inspire and impress every citizen of India. And with the team being one of the final 5 shortlisted contestants in the mission, it is safe to say that this mission has become #HarIndianKaMoonshot.
Vaish ended his talk by telling the audience to "keep your head into it. No moonshot is too big a moonshot." and by giving a statement that is bound to incept many more TeamIndus', "Going to the moon is my moonshot, I wonder what's yours."
This kind of creativity, vision and drive is exactly what we strive to teach our students at Shiv Nadar Foundation. For them, no dream is too big, no goal, unachievable. We are determined to push and inspire our students towards the highest pinnacles of their potential and support them in whatever they may aspire towards. We are focused on looking beyond the basic standards of mainline education, towards creating an environment of inspired learning where holistic individuals are created and creativity is encouraged. This is our moonshot.