A look into the Past, A dream for the future
2016 has been a great year for the Shiv Nadar Foundation. We have made some significant strides towards our mission of creating equitable opportunities for all. We thank you for your unwavering support and wish you and your family a very happy and prosperous new year.
Below are a few highlights of the year from the 6 institutions of the Shiv Nadar Foundation: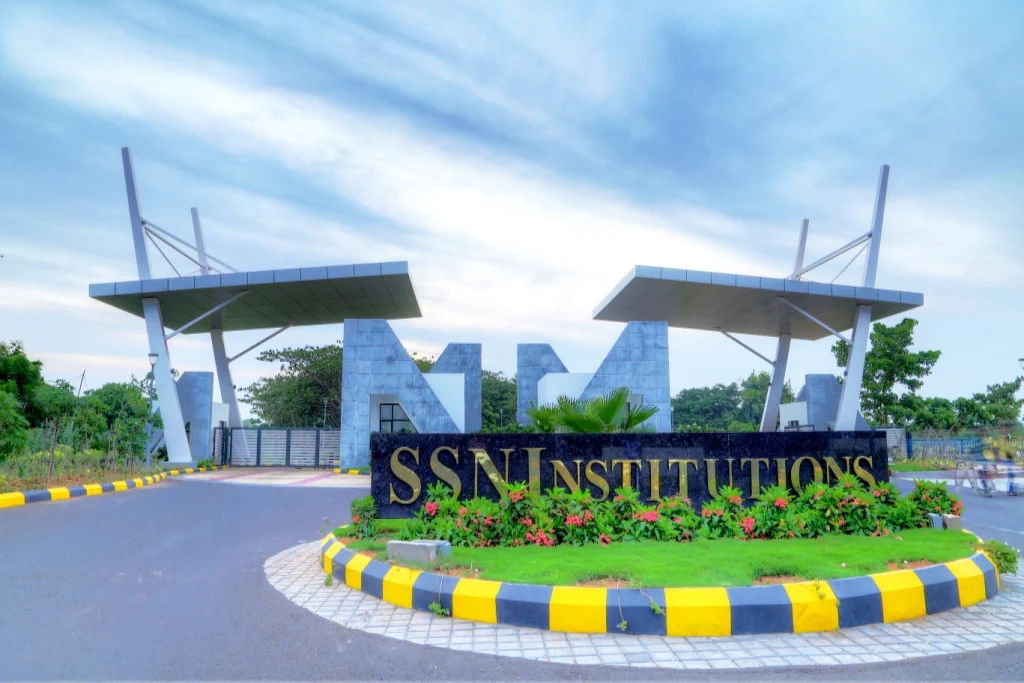 (1/7) SSN Institutions
SSN Organizes 4th Edition of Youth Conference – SYCon 2016
SYCon 2016, an innovative initiative of the Entrepreneurship Development Cell of SSN College of Engineering, Lakshya, was held on 29th March. The conference saw a fully packed auditorium with over 1000 students from SSN and other colleges of the city. Prominent guest speakers such as Jayachandran Palazhy (Internationally renowned dancer and choreographer), Venugopal Chandrasekhar (Former national table tennis champion and Arjuna Award winner) and Shekar Dattatri (Leading wildlife film-maker) graced the event as guest speakers and engaged the audience with their enchanting stories.
The enthralling second segment offered diverse perspectives, from the vibrant Neerja Malik (Counsellor for cancer patients, associated with the Pinkathon) to the genius Shekar Dattatri taking participants on a wild spin of emotions and self-discovery. Mr. Dattatri and Archana Ramachandran (TFI Fellowship) focused on going back to one's roots and emphasized that 'With great privilege comes great responsibility' – be it giving back to the society in terms of education or natural resources and wildlife conservation. The Indie Jazz band, Humphrey and The Aglets (HATA) also kicked up the energy with their stellar performance.
SSN College of Engineering celebrates College Day
"Strive to be role models and in your own right instead of having others as your role model" said Shri. C Sylendra Babu, IPS, ADGP, Coastal Security Group, Tamil Nadu, addressing students of SSN College of Engineering as the Chief Guest and Mr. Srikanth Venkataraman, Associate Director, Cognizant, was the Guest of Honor at its Twentieth College Day celebrations held on April 18th, 2016. During the function, SSN College of Engineering conferred 342 medals for co-curricular and academic achievements and 52 special awards to sportspersons along with the overall and individual championships in athletics for men and women.
SSN sets up incubation & innovation centres and 4 post graduate courses get the highest NBA accreditation
In September, SSN College of Engineering announced the setting up of an SSN Incubation Centre and the SSN Innovation Centre at its campus in Chennai. Prof Dr. V.G. Idichandy, formerly Deputy Director of IIT Madras, has been appointed as the Chief Mentor for the two centres. Mr. Shiv Nadar, Founder and Chairman of Shiv Nadar Foundation, was present on the occasion to inaugurate the centres. The SSN Incubation Centre is a part of 100 such centres, and one of the first few in a private institution, being supported by the Ministry of Micro, Small and Medium Enterprises (M/o MSME) to promote emerging technological and knowledge-based innovative ventures.
Furthermore, 4 programs under the SSNs' Post Graduate courses, namely Power Electronic & Drives, Applied Electronic, Communication Systems and Comp Science & Engineering, have been accredited by the National Board of Accreditation (NBA) with the highest grade of 5 years. Another milestone in our journey towards an equitable future and a transformed nation.
SSN makes its mark in Sports
The Ranji Trophy, an annual first-class cricket championship played by the finest cricketers in the nation, was held at SSN, an institution of the Shiv Nadar Foundation. Since it's inception, the Ranji Trophy has been played at the most premier playing grounds in the country. SSN is proud to host the championship at its Campus.
Eighteen-year-old Arun Sathianarayanan, a student of the SSN College of Engineering, is in the spotlight after winning bronze at the 17th Asian Roller Skating Championship in Lishui City (China) last month. Apart from representing India at 2012, 2013 and 2016 editions of the World Championships, he has also raked in a haul of 31 gold, 34 silver, and nine bronze medals from district, state and national championships.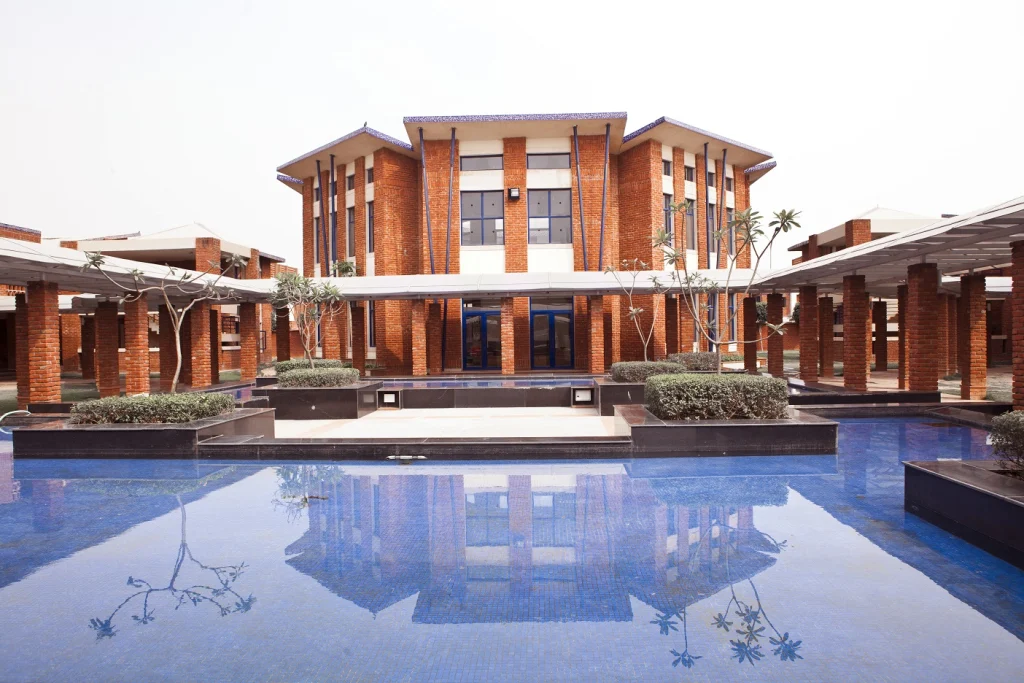 (2/7) VidyaGyan
First Batch of VidyaGyan Graduates with Stellar Results
The founding class of VidyaGyan graduated this year, registering a 100 percent pass rate and achieving stellar results in their XII board examinations. Of the 187 students that appeared for the board examination, a whopping 139 students scored above 80 percent, out of which 53 students scored above 90 percent.
Commenting on the results, Bishwajit Banerjee, the Principal of VidyaGyan, Bulandshahr said, "71 students have scored over 91 percent marks in English language and 3 students scored 98 percent. This is remarkable, considering that these students studied in Hindi medium schools till Class V and only started learning English when they joined VidyaGyan in Class VI."
Roshni Nadar Malhotra, Trustee Shiv Nadar Foundation and Chairperson, VidyaGyan, said, "VidyaGyan is very close to my heart and we started the journey with the hope of creating leaders from rural India and maybe even a Prime Minister for the country someday. The last seven years have been an exhilarating experience of making top quality education accessible to disadvantaged communities, where the impact is dramatic and exponential. We are heartened by the achievement of our founding batch and can already see a multiplier effect where the VidyaGyan children are inspiring several others within their communities to follow their path."
Every year, VidyaGyan handpicks 200 rural toppers from 250,000 applicants across 75 districts of Uttar Pradesh (UP). These children come from families with an annual income of less than one lac per annum.
VidyaGyan Celebrated its inaugural graduation day
VidyaGyan Leadership Academy, a Shiv Nadar Foundation institution, celebrated its inaugural Graduation Day on August 4, to recognise the achievements of the founding batch that successfully passed the Grade XII exams in 2016.
Mr. D Shivakumar, Chairman and CEO, PepsiCo India, and Ms Barkha Dutt, Senior Journalist and Consulting Editor, NDTV were the Guests of Honor and inspired the gathering with their thought provoking and motivating addresses.
"There is talent is every village, every community, even the most backward part of India. We have gems here, not in hundreds, thousands but in lakhs" – TSR Subramanian, founding chairman, Board of Management, VidyaGyan; Former trustee, Shiv Nadar Foundation.
"VidyaGyan is not an ROI in a sense that business people look at ROI i.e. Return on investment but I believe the work of Nadar family will be a different kind of ROI which is Return on India" – D. Shivakumar, Chairman and CEO, PepsiCo India
"I am confident that as we move along the exposure that our students get will only increase with them getting access to several more opportunities for both National and International level programs" – Bishwajit Banerjee, Principal, VidyaGyan, Bulandshahr
VidyaGyan Continues to Shine
VidyaGyan has once again been recognized for its quality of education and facilities, ranking 27th in India and 2nd in UP under the best co-educational boarding school category in a survey conducted by Education World.
Substantiating this are the students of the first graduating batch of VidyaGyan who have received admissions in some of the best universities in India and abroad. More than 50 students got admissions in reputed colleges of Delhi University, such as Hindu and Lady Sri Ram.
Four students got admissions at the revered NIT's, seven at SSN and one at Shiv Nadar University to study engineering. Some opted for courses like Fashion Technology and Fine Arts, securing admissions in NIFT and Delhi College of Art. This batch also saw VidyaGyan student getting admission into foreign university with one student securing admission at University of Massachusetts, Amherst, USA.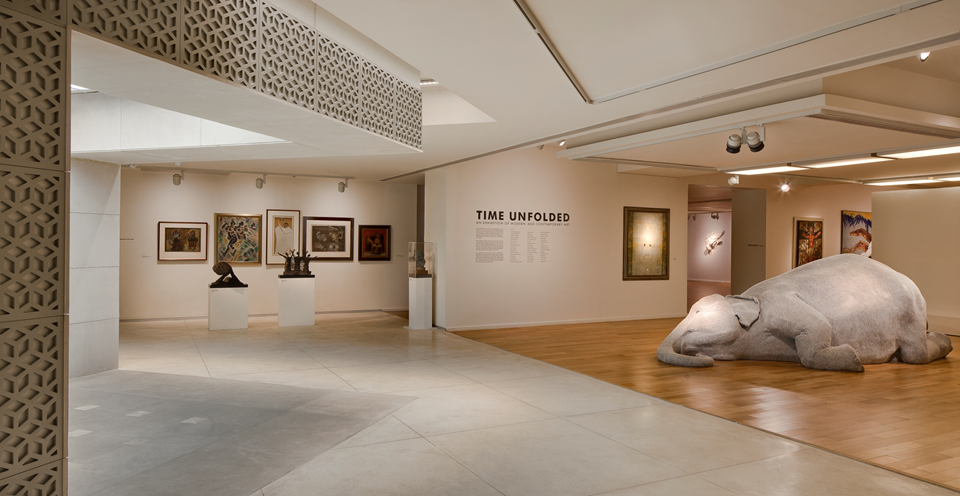 (3/7) KNMA
Kiran Nadar Museum of Art Goes Global
The Kiran Nadar Museum of Art recently collaborated with the prestigious Museo Reina Sofia, Madrid (23rd September 2015 – 11th January 2016) and Metropolitan Museum of Art, New York (18th March – 5th June 2016) to present a retrospective of the Indian modernist Nasreen Mohamedi. In its first iteration, the exhibition was presented at KNMA in Delhi in 2013. Nasreen Mohamedi is one of the inaugural exhibitions of the new Met Breuer and by far the most comprehensive exhibition of any Indian artist in the United States to date. The exhibition opened to widespread critical acclaim, in such notable publications as The New York Times, The New Yorker, South China Morning Post, Huffington Post and the Wall Street Journal. The walk-through led by KNMA Chief Curator, Roobina Karode, received resounding applause from the audience. These collaborations emphasize the continued pioneering work of Kiran Nadar to share the wealth and breadth of Indian art here and abroad.
Kiran Nadar Museum of Art @ Tate Modern, London
"You Can't Please All", a retrospective exhibition of Indian artist Bhupen Khakhar, opened on June 1st at the Tate Modern, London, with the support and partnership of KNMA. Mrs. Kiran Nadar, Chairperson, KNMA and Ms. Roobina Karode, Director & Chief Curator, KNMA were present at the opening of this momentous occasion that shows KNMA's unflagging commitment to South Asian art. According to Mrs. Kiran Nadar, "Bhupen Khakhar's work is immensely significant in the pantheon of Indian art and we are delighted to be lending important works from the KNMA collection to the Tate show. KNMA is committed to showcasing the best Indian art around the world and also facilitating exhibitions of Indian artists to expose them to wider and more diverse audiences."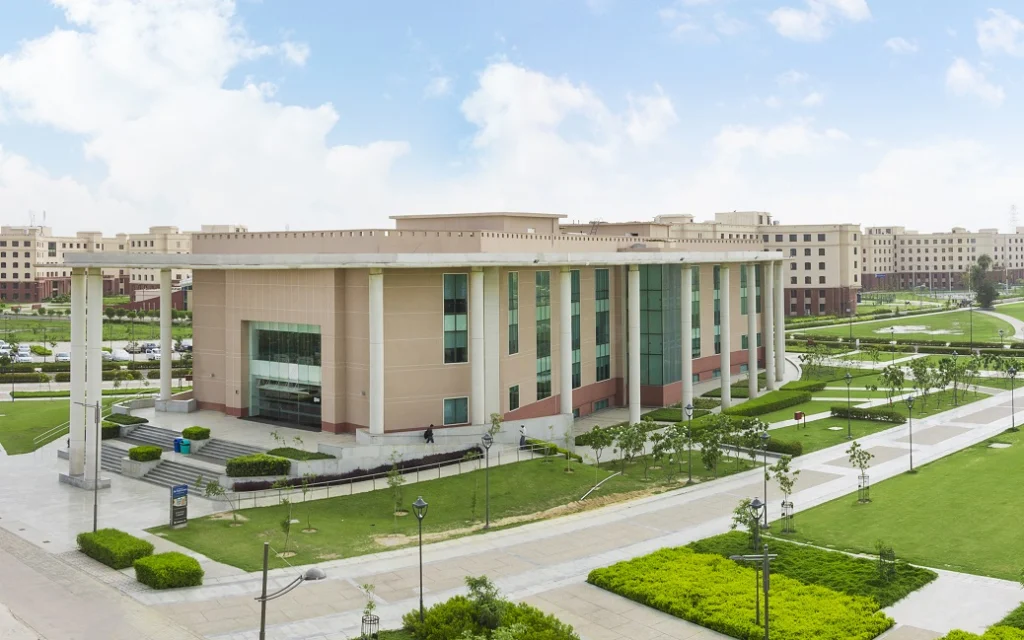 (4/7) Shiv Nadar university
President of India dedicates Shiv Nadar University to the Nation
On the 18th of January, 2016, the Hon'ble President of India, Shri Pranab Mukherjee visited the Shiv Nadar University and dedicated the University to the nation, calling it 'an institute of national significance.' He also laid the foundation stone of the University's residential complex. Speaking on the occasion, the Hon'ble President, Shri Pranab Mukherjee said, "The most prestigious and reputed universities globally have been built on the fundamental pillars of excellence – meritocracy, flexibility to explore, freedom to challenge oneself and grow from failure, and most importantly, innovation and research. In a relatively short span of time, the Shiv Nadar University has emerged as one of India's leading private universities. I believe the Shiv Nadar University will emerge as a landmark institution, critical to nation building in the 21st century and beyond and in time, will also take its rightful place among the pantheon of great universities of the world. It is my honor to dedicate the Shiv Nadar University to the nation."
Shiv Nadar University holds Second Convocation Ceremony
Shiv Nadar University held its second Convocation ceremony on May 7th. Dr. Raghuram Rajan, Governor, Reserve Bank of India and Ms. Vanitha Narayanan, Managing Director, IBM India addressed the graduating students. A total of 223 undergraduate and 64 post-graduate degrees were awarded to students who successfully completed the Bachelor's and Master's Degree programs. More than 90% of the graduating students have received job offers from coveted recruiters and several students have been selected by world's leading universities including Duke University's Fuqua School of Business; University Of Massachusetts, Boston; University Of Illinois; and University of Texas, Arlington. Shiv Nadar University also conferred an Honorary Doctorate on Mr. Deepak Parekh, Chairman, HDFC for his outstanding contribution to the Banking and Financial Services sector and his pioneering initiatives in corporate philanthropy and social commitment.
Shiv Nadar University Welcomes New Batch of Students
Shiv Nadar University welcomed the incoming Class of 2020 to the campus on 20th July 2016. Excitement, nervousness, elation, anticipation, all were on display as the students familiarized themselves with the place that will be their home for the next four years. The University conducted a three-day long induction program for students of B.Tech and B.Sc. (Research) to acquaint them with the academic path ahead.
Shiv Nadar University holds flagship events; felicitated by FICCI as University of the Year
Shiv Nadar University hosted a number of flagship events including its annual Inter-College- Sports-Techno-Cultural Festival, Breeze 2016; the maiden chapter of TEDxShivNadarUniversity; Open House and Science Fair; School of Management and Entrepreneurship's annual business festival, MOQSH 2016.
Shiv Nadar University was further felicitated by FICCI as University of the Year (in existence for less than 10 years category) for demonstrating overall excellence in the areas of quality of faculty, student training, research studies, improved technology for education delivery, employability, governance, and infrastructure, amongst others. The FICCI Higher Education Excellence Awards recognize the achievements and work done by institutions and individuals in improving the quality of Higher Education in India.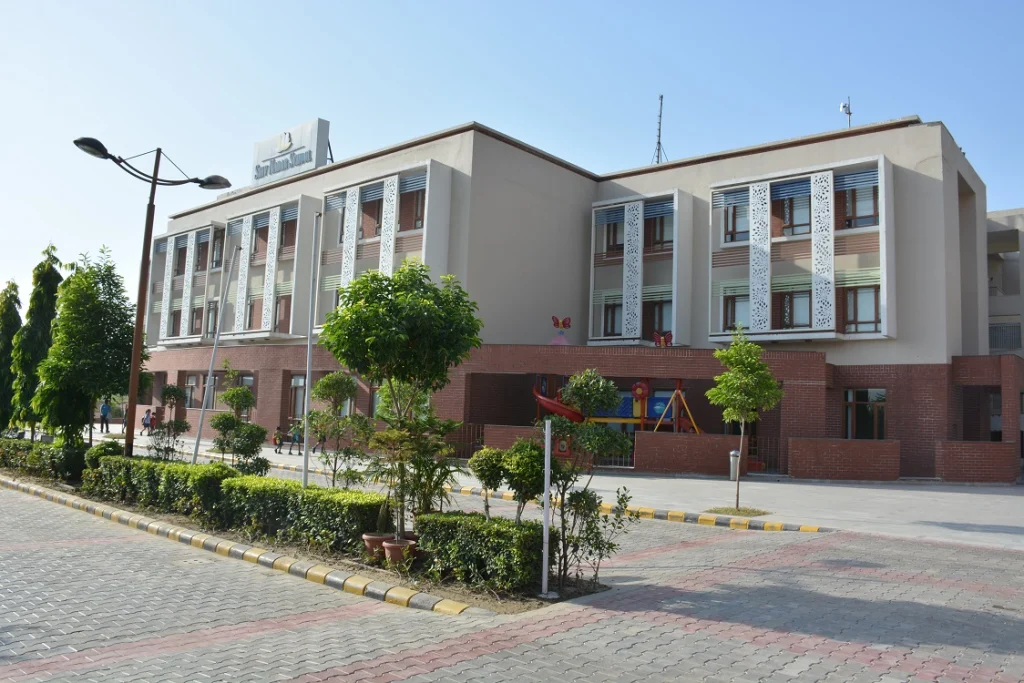 (5/7) Shiv Nadar School
Shiv Nadar School Holds Model United Nations and Hosts NASA Astronauts for Mission Discovery
The first MUN Conference took place at the Gurgaon School from 9th to 11th August, and at the Noida School from 12th to 14th August, 2016. Conducted in partnership with Alma College (Michigan, US), this simulation of the UN committees was a holistic learning experience for the students. The conference helps students develop skills such as public speaking, lobbying, debating and resolution writing as well as awareness on global affairs.
The conference received a motivating message from Mr. Ban Ki Moon, the Secretary General of the UN, himself!
Shiv Nadar School also hosted 'Mission Discovery'. It aimed at giving an opportunity to the students to work directly with astronauts, astronaut trainers, rocket scientists and NASA leaders. This was the first time the event took place in Asia. Shiv Nadar School was honored to host Astronaut Steven Ray Swanson, Sarah Murray & Julie Keeble from NASA and Chris Barber and Ross Barber from ISSET.
Teachers from Shiv Nadar School shine at the CENTA Teaching Professionals Olympiad
More than 5,000 teachers signed up for a first of-its-kind initiative for teaching professionals, by the Centre for Teacher Accreditation (CENTA), the CENTA Teaching Professionals Olympiad. Teachers from Shiv Nadar School also participated in the event and 10 of them were featured in the All India Top 100 list.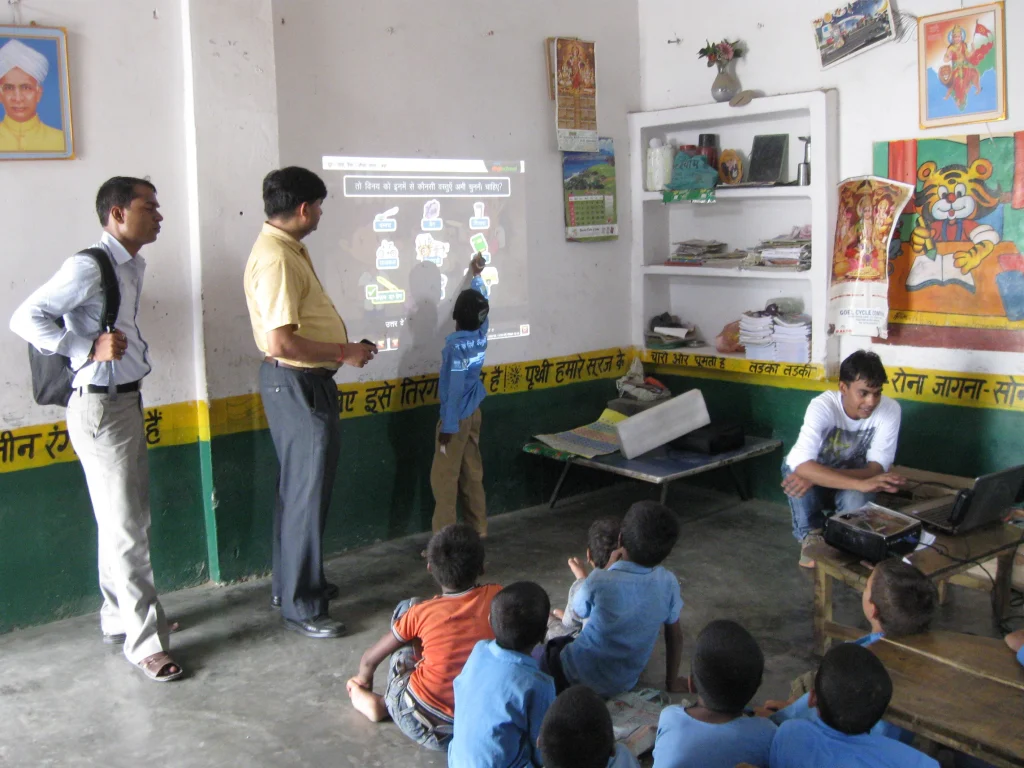 (6/7 ) Shiksha Initiative
Literacy for All in Kasmanda, Sitapur
Shiksha initiative works with the vision to eradicate illiteracy from India by creating lifelong learners and enhancing the learning process utilizing a technology-enabled learning program. With this objective, Shiksha, after an in-depth research and survey of Government Primary Schools, launched its intervention in Kasmanda block of Sitapur district. The 1st Phase of equipment installation in schools was done on November 8, 2016 and the event was inaugurated by Mr. Sundararajan Mahalingam, Chief Strategy Officer, Shiv Nadar Foundation. The aim now is to extend it to 145 government schools and select private schools.
(7/7) Other Highlights
Roshni Nadar Malhotra featured in Vodafone Foundation's Women of Pure Wonder
Roshni Nadar Malhotra, CEO, HCL Corporation and Trustee, Shiv Nadar Foundation featured as a Woman of Pure Wonder in Vodafone Foundation's latest publication, launched on the occasion of International Women's Day 2016. An undertaking by Vodafone Foundation, this list of 50 women of pure wonder celebrates female leaders who took the road less travelled and made it big. The book chronicles the struggles, survival and ultimate success of such extraordinary women.
Shiv Nadar Foundation Leadership Conclave 2016
On 13th February 2016, the leadership and select participants from the Shiv Nadar Foundation and HCL converged for the inaugural Shiv Nadar Foundation Leadership Conclave at the HCL Technology Hub in Noida. The theme of the day was saying 'Hello!' to start conversations and exchange of ideas across the Foundation and the institutions. The event was graced by the presence of eminent personalities from different walks of life, including Dananjaya Hettiarachchi (World Champion for Public Speaking 2014) narrating his mantras for success and Anish Andheria (President, Wildlife Conservation Trust) speaking on his conservation efforts, and why it's important to teach conservation in schools. The audience were also charmed by the presence of celebrated Tamil and Hindi movies actor R Madhavan, who candidly spoke about his successes and failures while giving his take on philanthropy.
Roshni Nadar Malhotra Felicitated as One of India's Most Powerful Women in Business
Roshni Nadar Malhotra, Trustee, Shiv Nadar Foundation and CEO, HCL Corporation was felicitated by Business Today as one of India's Most Powerful Women in Business. The award is a yearly edition that features the most powerful women in business. This year besides Roshni, the award felicitated luminaries like Nita Ambani, Pallavi Shroff, Tanya Dubash, Arundhati Bhattacharya, and Vanitha Narayanan, amongst others.